02 December 2020 - Camille de DLM NEWS
Alexia Borg from DLM NEWS received on the Challenges board, Antoine Pernet, co-founder & co-CEO of Microdoing. Reinventing training by action, that's the objective of Microdoing©. Let's see together, what is Microdoing – training by action.
What were the findings of Microdoing© ?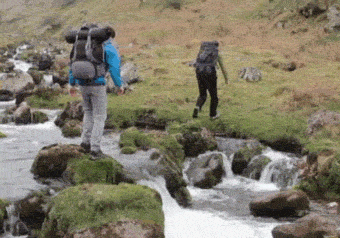 We are three co-founders who have been confronted with the problems of today's inefficient learning systems. For example, having to reread and put into practice notes taken during a large day of classroom training off-site. Or having too conceptual preparatory classes. Or having to take online courses outside of work time, or even read reference books to improve one's employability… We were convinced that all this, without practice, was doomed to failure.
One of our co-founders was curious about the training at school 42. It is a unique training in computer science with a revolutionary pedagogy that is free (perhaps the school of tomorrow, who knows?). Indeed, in this school, they eliminated all the teachers, and put practice at the heart of the training. More particularly, they encourage exchanges between peers on very concrete projects. Everyone can then move forward at their own pace.
This is how Microdoing© was born – training through action. Each learner receives, via the support of his or her choice, micro-actions to be carried out in a work situation, to move from theory to practice. Each action is adapted to his psychological profile and objectives. Then, thanks to the reflective analysis, he can become aware of the scope of the action implemented.
What do you mean by Learning by Doing?
We encourage employees to take action, just like coaching. We push people to learn through small actions on a daily basis. We have called this Microdoing to echo, among other things, Micro Learning; learning a little bit every week. But this time, we take action several times a week, to anchor a behavior in time. We wanted simple courses, therefore micro, easily achievable, actionable, useful for the learner so that the latter is engaged through this new learning experience. The learner will be followed, first by having to debrief this action himself. Then, he will be able to debrief either with a coach or as a group on the experiences he has had.
This method is based on what scientists say; we retain 10% of the things we are told, we will retain 20% by exchanging between peers and 70% by experimenting.
We have also chosen to integrate gamification to encourage this practice. Indeed, the impact of the collective is really very important to improve this learning experience.
Is this the end of e-learning?
According to the forgetting curve, we will forget 90% of the content if we don't put it into practice after a week. So no, it's not the end of e-learning, but we need to think about correcting it with action-oriented training systems.
What are the needs of companies today?
Today, our clients want to transform their training courses from face-to-face to distance learning. Unfortunately, this zoom training content via a virtual classroom is not at all personalized, engaging or actionable. And it takes far too much time for learners.
Thanks to microdoing, we support those virtual classes by shortening them to make them more digestible. After each week, we will come and carry out collective debriefing workshops on the actions they have been able to set up in the field. This method will make it possible to multiply by 10 the training systems that the companies had planned.
How do you see the future of training?
I don't envisage 100% digital training. I rather imagine a mix between real experience, debriefing, moments of exchange between peers, actions to be implemented in the field, increased individualized coaching…
Find all our interviews in partnership with Challenges on our YouTube channel!