Alexia Borg of DLM NEWS received on the Challenges board, the founding partners of XY Vertical; Alice Rouquette and Marc Molliné. We reviewed with them the state of the art of digitalization of company expense reports. Where are the companies in this digitization? Which solution to choose to manage and digitize their expense reports efficiently?
Where are companies in the digitalization of their expense reports?
Alice Rouquette: In 2019, two-thirds of companies had already started the process of digitizing their expense reports. This has been made possible, among other things, thanks to the various recent decrees of 2017 and 2019 that allow expense receipts to be taken into account in digital format, just like paper receipts.
Today, with the health crisis, containment measures and teleworking, there is a growing collective awareness of digitalization in general. It is becoming imperative to be able to do your expense reports in complete mobility on your phone, tablet, PC, at home, at the office or on the move. As this move away from paper is an ecological move, digitization will continue to progress.
The digitization of expense reports: an ecological and environmentally friendly solution … economical solution?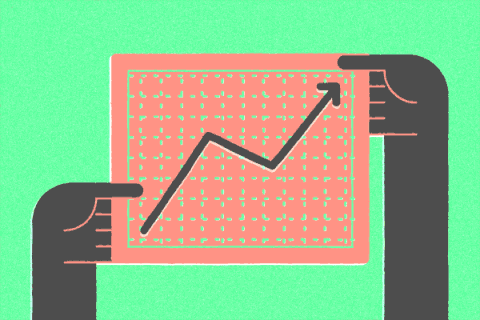 Alice Rouquette: Yes, the digitization of expense reports is an economically profitable solution. Digitization is not an end in itself. Companies have made no mistake about it, they have seen the real financial stakes and the economic benefits at stake. They eliminate the cost of paper, the cost of sorting, filing, transport, archiving. There are also very significant time savings, starting with the time lost in entering its costs. From your expense receipts, with Vertical EXPENSE, one photo and the application does the rest! It brings the best technology for maximum automation of expense reports. It also automates a lot the Controls part in order to save time, avoid errors, fraud and loss of documents.
Is there a security issue related to 100% digital?
Marc Molliné: The security of 100% digital tools is a real issue, and yes, we can be 100% digital and perfectly safe. However, we don't place blind trust in them, we need to understand the three essential pillars: the technical, legal and human pillars.
Today, we have extraordinary means to secure our customers' data, to make backups and encrypt them, or to make them available, unalterable.
On the legal side, special attention is paid to the location of the media and data, in appropriate locations in the sense of the DPMR.
A great deal of attention is also paid to the training of employees and their awareness. And we guarantee as much as possible the processes of separation of responsibilities.
It is the combination of these three pillars that makes it possible for us to offer a 100% secure and 100% digital solution.
How can you guarantee the professional/personal life balance of your employees with a digital expense management tool? Marc Molliné: Our solution is made to make life easier for employees, agents and companies. I'll take the example of an employee who's away on business for several days: if he wants to take a photo of his receipts at 7 a.m. for breakfast or 10 p.m. at the end of dinner, at the same time as he pays, to get rid of the subject, it's a great satisfaction for us to give him the opportunity to do so. It is in a way the "right to connection" that the employee needs, for his peace of mind, he gets rid of his expense. Others prefer to keep their receipts always in the same place, in their bag or wallet, and send them at the end of the week or month to the office. The application is also perfect for this. We need to pay as much attention to all these uses.
So, yes, we are proud to offer services 7 days a week, 24 hours a day, whatever the time zone, whatever the quality of the connection, so that each employee can use them when they feel like it. This in no way contradicts the framework set by each company, which ensures, and gives companies the means to ensure, that the balance between personal and professional life is respected.
It's a question of common sense above all and I believe that both employees and companies find their way around it.
What is your customer feedback on Vertical EXPENSE?
Alice Rouquette: One of our clients in the construction industry appreciates the lack of feedback. Employees use Vertical EXPENSE to enter and validate expense reports from their phones with ease and fluidity. It was a natural fit for a population that is not used to digital tools.
We have customers from all sectors; private, public, bank insurance, the press, social housing… They give us two points of satisfaction in particular.
Our ability to manage all business cases, rules, exceptions, is highly appreciated. We offer a complete solution to our customers which brings them a great serenity in their daily use.
Also, the flexibility of the scalability of Vertical EXPENSE, the possibility to easily modify their management rules or their structure in the application is really appreciated. Our customers can also easily benefit from all our innovations at no extra cost. For example, recently we proposed a Chat to discuss directly with the manager or the validator of his expenses within the application, all customers can benefit from it.
What are the elements of differentiation in favor of Vertical EXPENSE?
Marc Molliné: In addition to offering an expert solution, Vertical EXPENSE is also highly interoperable. Interoperability is the ability to have an application that can talk to all the applications in the company. And what's the point? Notably to offer a personalized experience to each user. When employees log on, they have access to their vacations, their agenda, their home and work addresses, and all their projects. That's HIS app. What's more, the managers who validate expense reports also have all the context they need to understand the legitimacy of the expense, and they can do so immediately, which makes the expense validation circuit easier and faster.
What are the essential criteria for choosing the best solution for digitizing expense reports?
Alice Rouquette: Of course, you have to choose a scalable expert tool that knows how to talk with other applications, but you also have to choose a team, an editor that gives you a sense of service and support. The latter must answer your questions precisely, be present to support you and bring you reliability and a sense of excellence. Choosing a service provider is above all choosing a partner!
Find all our interviews in partnership with Challenges on our YouTube channel!